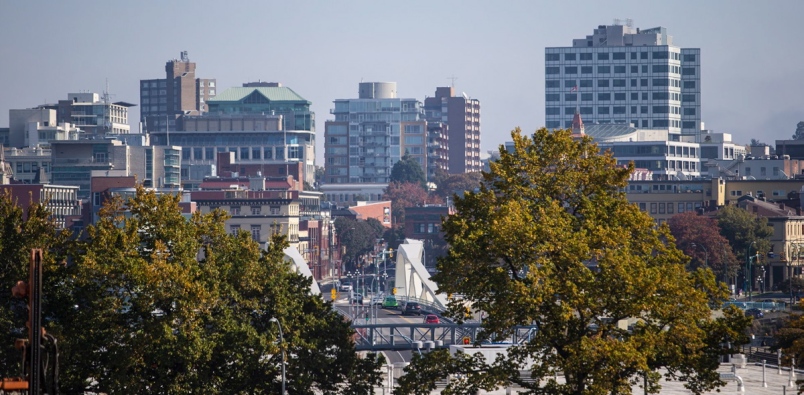 Victoria is indisputably one of the most beautiful areas in all of Canada. Having the warmest climate in the whole country, a wide array of people flock to the Victoria real estate market. However, that has left many wondering if the real estate market in the area is overvalued. Although the overvaluation is easing, it is still causing some issues in the housing market at this time.
Many people in the area who would like to buy homes are priced out and are forced to rent instead; some can't even afford rental prices. But as personal income and employment rates are on the rise, the Victoria real estate market, which was once hailed as "highly overvalued" has now been downgraded to "moderately overvalued."
Bob Dugan, CMHC chief economist has said, "In Toronto, we've seen an easing of the pressures of overvaluation because house price growth has moderated and so the level of prices isn't increasing as quickly but fundamentals are still growing at a strong rate, so there has been a narrowing of that gap between actual house prices and fundamentals." A similar trend can be seen in the Victoria real estate market as well.
Overvaluation Vs. Affordability
This might seem like a good sign for those who are interested in entering the Victoria real estate market. However, a reduction in the rate of overvaluation does not automatically mean that homes are becoming more affordable for residents who live in Victoria. Therefore, many people, especially young people, find themselves unable to make the purchasing decision they would like to make.
Mortgage Stress Test
As in the rest of Canada, the government-implemented mortgage stress test has made housing markets, including the Victoria real estate market, harder to break into. The stress test raised interest rates by 2 percent, which means that many potential buyers could no longer afford their mortgage payments. The measure also reduced the amount of money that buyers could borrow to buy their homes. These efforts were put into effect to prevent a housing bubble, but they have made it more difficult for people to buy the houses they want to live in.
Continuing Trends
It remains to be seen whether some of these trends will continue. As of now, it seems like the overvaluation of the Victoria real estate market may be slowing down, but buyers are likely to still have a hard time finding affordable housing. Many experts are concerned that an additional interest rate hike due to the mortgage stress test will prevent even more buyers from purchasing the homes they want.
Hopefully, as the economy continues to bounce back from the recession and millennials start to make more money, the Victoria real estate market will become more accessible for a wider range of homebuyers. Until then, the relative overvaluing of the market will continue to make it difficult for those who want to make Victoria their permanent home.